Phone: +44 (0) 1634 735530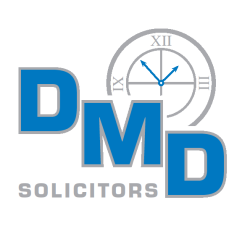 Commercial property law is one of DMD Solicitors' key strengths. Whether you are looking to buy or sell a commercial premises or a portfolio of commercial properties, looking to grant or enter a Lease, or looking to acquire a site for development, we can help navigate you through the legal process.
Our commercial property services include:
– Sales and purchases of development land and commercial property
– Financing, bridging and mortgage work acting for you and your lender
– Commercial Property leases and landlord and tenant matters including renewal, termination, and assignment (sale of) your Lease.
If you are looking to expand an existing business or you are considering entering a new business venture involving a commercial property, the decision on whether to buy or rent premises is of fundamental importance.  We can provide advice and guidance on the advantages and disadvantages of buying and leasing, enabling you to make an informed decision. 
Sales and Purchases
We carry out enquiries on your behalf when dealing with your purchase of property and advise you on rights benefitting the property and any prohibitions or restrictions affecting the property which you may need to comply with.  From initial agreement of the heads of terms, to the final stages of completion and registration, we can be there to guide you throughout the transaction, offering a time and cost-effective approach for your commercial property sale or purchase.
We can also provide ongoing assistance with drafting lease and tenancy agreements, and Company and Employment related documents.  
Leasing Commercial Property
If you own commercial property and you are considering renting it out, we can prepare the Lease and any Rent Deposit Deed, Agreement for Lease or Heads of terms for your Tenant.
If you are a Tenant looking to move into commercial property and take a new lease, or you are taking over an existing lease from another Tenant, you will want to know that the property is free from any onerous covenants or obligations that may be difficult to comply with and the person you are leasing the property from has the ability, legally, to grant you the Lease. 
We can assist in the negotiation of draft documentation to best suit your needs, as well as undertaking investigations and enquiries in line with your instructions and requirements.  We are able to deal with matters from the initial negotiation of heads of terms through to post completion matters including submission and payment of any stamp duty land tax and registration at HM Land Registry.
We are also able to assist with the carrying out of any surveys and energy performance certificates through our links with local commercial agents, surveyors, banks and financial advisors.
For more information please contact us by telephone or email, details of which can be found on our "Contact Us" page.