Phone: +44 (0) 1634 735530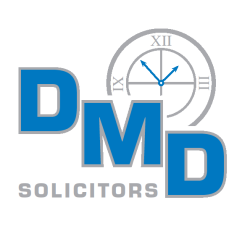 Practice Areas
DMD Solicitors specialise in residential and commercial conveyancing, landlord & tenant, non-contentious employment law for employers, business and commercial law and wills and estate planning matters.  
The solicitors at DMD are able to offer clear and concise advice with whatever issue you may have and have an excellent reputation in the Medway Towns and Kent for the service we provide to clients which is both personal and cost effective.
Find out more about our specialist legal areas we cover below:
Commercial Services
We offer advice, representation and assistance in commercial conveyancing and landlord & tenant (new and assignment of leases), commercial and business law (sale and purchase of shares and business assets) contractual documents (agency and distribution agreements).
Personal Services
We offer advice, representation and assistance in the areas of, private client (wills, trusts and probate) and residential conveyancing (freehold, leasehold, re-mortgages, shared ownership, help to buy and transfer of equity).
Corporate Law
DMD Solicitors corporate law practice advises a broad range of clients from large to small. We advise on mergers and acquisitions including share and business asset purchases, shareholder agreements, terms and conditions of trade, distribution and other commercial agreements, borrowing and other finance agreements including debentures and bank borrowing.
We navigate the deal and offer practical solutions to your business challenges.
For more information, please contact us by telephone or email, details of which can be found on our "Contact Us" page.
Employment Law
Employment is an essential part of most businesses and so an important fact of everyday life, we can assist in providing efficient, considered and holistic solutions on employment law issues you may encounter.
Of course, employment relationships do not necessarily always have to involve disputes and very often matters can be resolved by agreement and in entering a Settlement Agreement.
We can assist in providing non-contentious advice, including preparation of employment contracts, advising on TUPE implications, assisting with work policies and procedures, staff handbooks or simply general advice on the relevant legal position in relation to a question that you might have.
The employment relationship, much like any other relationship, requires regular attention and care so as to ensure the continuation of the relationship already built.  Both employers and employees invest time and effort in building these relationships and so have a vested interest in how such relationships evolve to their respective benefit.  We understand this and strive to ensure that these considerations are taken into account when we advise you.
To arrange a consultation or for more information, please contact us by email, details of which can be found on our "ContactUs" page.